A trip to the Alps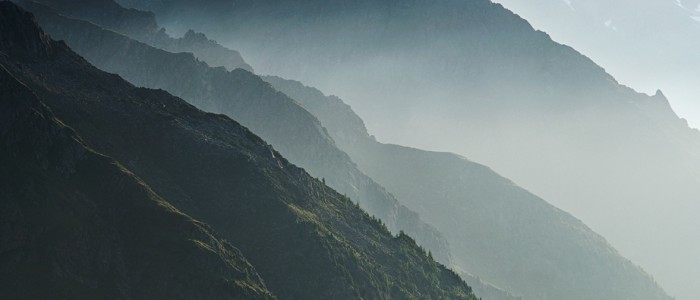 In July, I visited the Austrian and Slovenian Alps for a few days to shoot mainly mountain landscapes and streams. Starting at the Dachstein mountains, I continued my stay in the High Tauern National Park in a wonderful alpine valley at about 2500m and then went on to the Slovenian Triglav National Park with its deep valleys, jungle-like forests and crystal clear streams. Although the weather was not always perfect for landscape photography, I experienced a number of amazing moods and places. Unfortunately, my trip was interrupted suddenly when my D600 got drowned in a creek. At least, after a week of drying it works again, so I was quite lucky concerning the circumstances.
The Golling cascade is a classic subject among alpine nature and landscape photographers. And when you're standing in front of it, you know why.
After a rainy night, the mountain slopes of the Schladming Tauern where covered in clouds, only shining through for a few moments from time to time.
The sun is setting at an alpine valley in High Tauern National Park, illuminating the surrounding peaks.
View down the Graden valley in the High Tauern National Park.
Slopes, mist and the early sunlight are always a beautiful combination in the high mountains.
After a very cloudy and misty night at about 2000m above sealevel under the Mangart peak in Slovenia, I was rewarded with a few rays of morning light breaking through the fog.
Like islands in the sky, the peaks of the Julian Alps are protruding from the sea of clouds.