Franconian Winter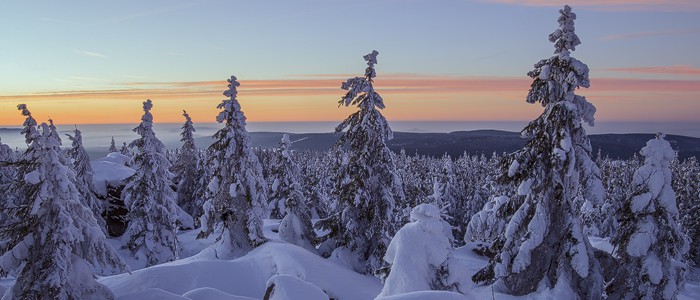 The Franconian Winter is obviously coming to an end, the first signs during the last days was warmer and wetter weather. The snow is almost completely gone in the lowland and even in mid altitudes it's disappearing quickly. So time for a few last winter photographs for this year until the first spring tours. The Fichtel Mountains in Upper Franconia is always a good idea if I'm looking for nice winter sceneries without traveling too far. The exposed tops of the highest mountains (around 1000m above sea level) offer beautiful subjects with their granite boulders and distant views. Ochsenkopf, Schneeberg, Kösseine and Nußhardt are always worth getting up in the middle of the night, even though I have been there already many times.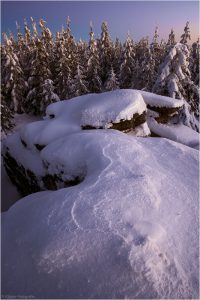 Surreal indirect light emphasizes the structures of the snow a few moments before sunrise.
A deeply snow covered winter's dream.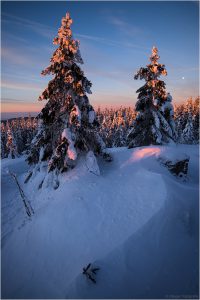 The first light reaching the trees is amazingly beautiful.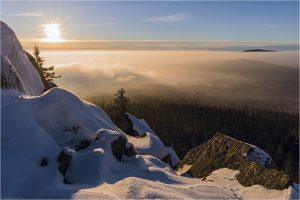 The fog in the valleys lifts for a short glimpse on the landscape.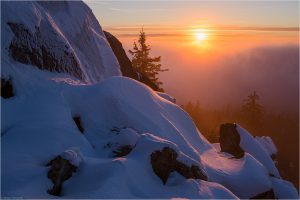 A few moments before the sun disappears below the fog.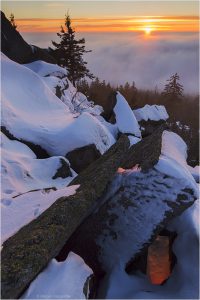 In a hole in the ground…