Scotland – A glimpse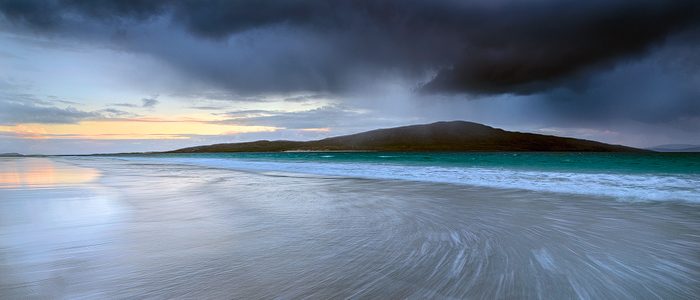 During end of May and beginning of June, I visited Scotland for the first time. The trip was split into two parts. After arriving in Edinburgh, walking through this wonderful city for a whole day, the first week I was busy with hiking the famous West Highland Way. This trail, about 154km in length, reaches from the lowlands north of Glasgow to Fort William, located in the highlands. You come along great places like Scotland's largest freshwater lake, Loch Lomond, and the extensive Ranoch Moor. Fort William lies at the foot of Great Britain's highest mountain, Ben Nevis, which however is covered by clouds almost on 90 of 100 days – and so it was when we arrived there. Though it was sometimes quite exhausting carrying the heavy backpack, it was a week full of great impressions and very nice people I met.
The second week then was more "relaxing" as we took a rental car to discover Isle of Skye and the Outer Hebrides. This was when I also took the time to visit some places I was keen on shooting. First thing about the Hebrides: forget weather forecasts. It will be different anyway. And it changes as quickly as a blink of an eye. Good thing about this is that you can experience breathtaking lighting almost every day though it might only last for a few minutes. The key is to be at the right spot at the right time which does not work too often obviously. But I was lucky a few times.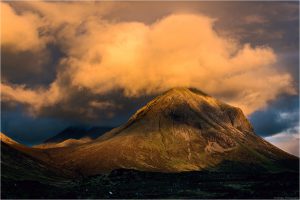 Intense light during sunset close to the Cuillin Ridge.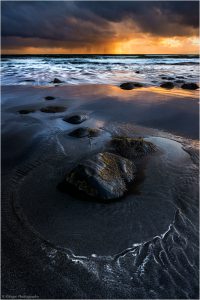 Talisker is not only a great Whisky but also a picturesque bay.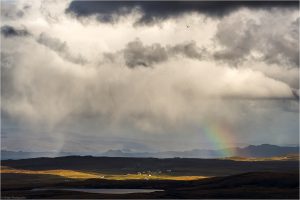 Changing weather within minutes.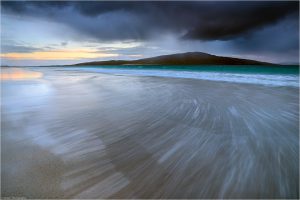 White sands at the beaches of Losgaintir.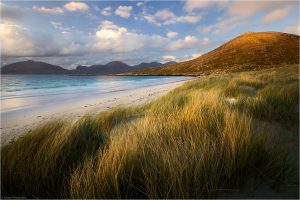 It's not the Caribbean, it's Scotland.
I was only able to snatch a glimpse of this country of phantastic landscapes and great, hospitable people and I'm already looking forward to come back.
If you are interested in some more photographs from Scotland, please also have a look at my new gallery.